We CELEBRATE 30 YEARS IN BUSINESS
Danish Ellepot, a global supplier of the integrated Ellepot Propagation System, is celebrating its 30th anniversary in business. What started as a small, family-owned machine producer named Ellegaard has transformed into a re-branded, innovative company that counts 20 distributing partners and thousands of customers worldwide.
The Ellepot System is designed to eliminate the use of single-use plastic pots and help growers produce better quality plants, thus minimizing wasted resources. With the changing climate and demand for truly green solutions, Ellepot is proud to supply growers all over the world with its propagation technologies.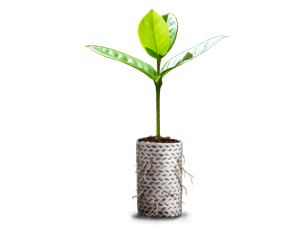 One of the keys to Ellepot's success has been the collaboration with partners and growers to co-develop solutions for different segments and crop types, allowing them to reach a larger audience within each segment. Ellepot customer cases base cases, comparing the old and the new systems, have been instrumental in this effort.