Sustainable ideas directly into your inbox
Sign up for our newsletter to receive our latest news and innovation updates.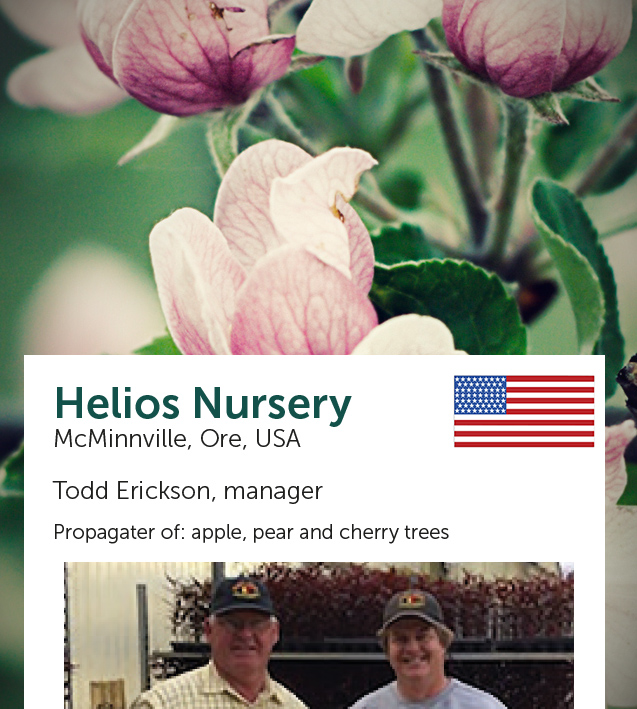 CLIENT STORY:
Helios Nursery
Elite fruit tree rootstock cuttings propagated in Ellepots can be graded and removed from the trays in six weeks. Rootstock cuttings propagated in conventional pots and trays take 12-16 weeks before they are rooted and ready to grade.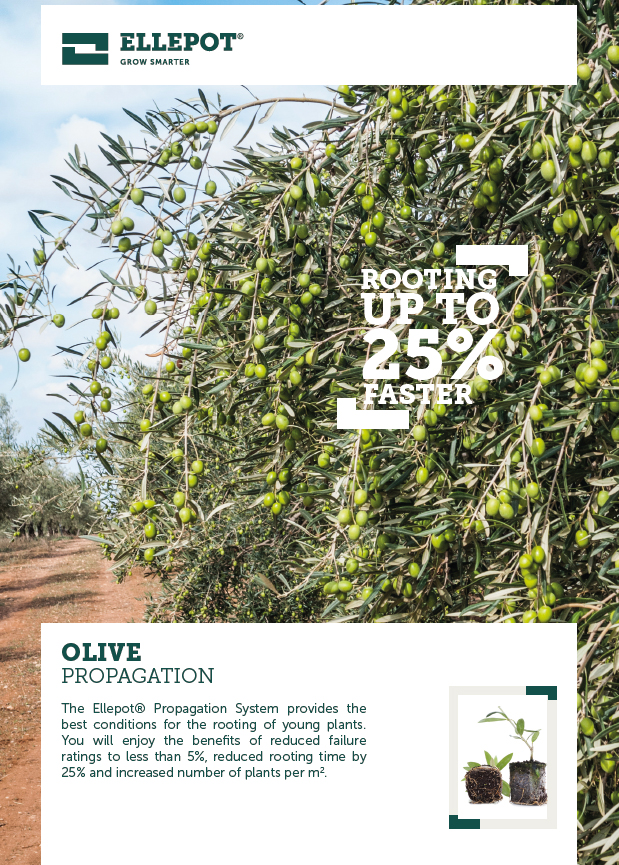 Base case:
OLIVES
You will enjoy the benefits of reduced failure ratings to less than 5%, reduced rooting time by 25% and increased number of plants per m2.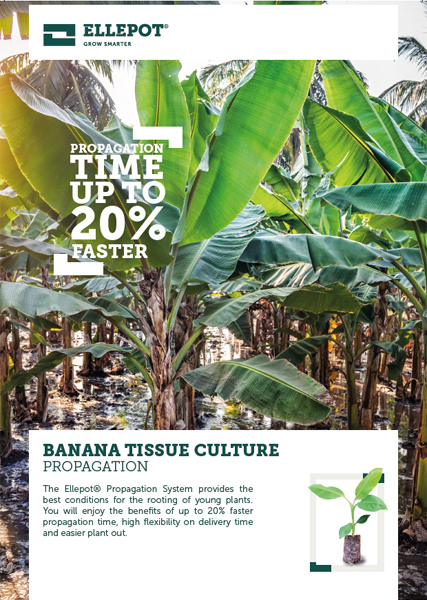 Base case:
BANANA
You will enjoy the benefits of up to 20% faster propagation time, high flexibility on delivery time and easier plant out.